Lexol is made for cleaning and conditioning leather, apparel, auto, and furniture. As a leather product, a lot of people want to use it for conditioning baseball gloves. But there is a little difference between other leather accessories and baseball gloves.
Baseball gloves can be a little more sensitive than a shoe that is made of the same leather. The wrong conditioner will damage the leather shell of a glove which can affect its performance. So the question is; is it right to use Lexol for baseball gloves?
Is Lexol A Good Leather Conditioner
Yes, without any question! Lexol is a good conditioner for leather. And that's the reason why Lexol is made. You can condition, polish, and clean your shoes, leather bag, and furniture with it. It protects your leather from damage or any kind of scratch by preserving it. 
When you use it on your shoes or bags it looks more beautiful and professional because it gives you a dark color on the glove. Lexol is a good leather conditioner. But you have to maintain some safety rules to get the best result from it. We talked about them at the last.
Lexol Leather Conditioner Review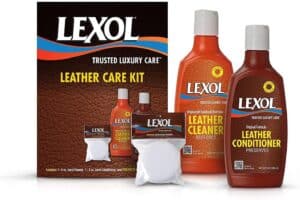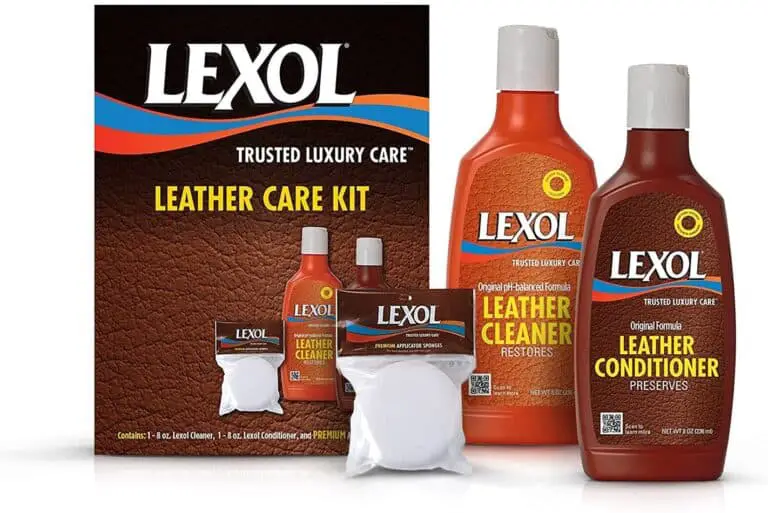 Lexol is made to preserve, strengthen, and beautify accessories like leather car upholstery, boots, shoes, baggage, saddle, and furniture. You can also use it to soften your old or new baseball glove as an alternative to a baseball conditioner.
It protects your leather from cracking and moisturizes it with the help of its beneficial ingredients. Lexol leather conditioner is made with a mixture of sulfated neatsfoot oil, sulfated fatty alcohols, tall fatty acids water, and preservatives. Pure neatsfoot oil is the main ingredient that made Lexol a friendly conditioner for baseball gloves. 
How To Use Lexol For Baseball Gloves
You can use Lexol in baseball gloves for many reasons like softening an old glove, bending backward, or conditioning a new glove for break-in. In this case, let's discuss the how-to break-in with Lexol. To do that you will just need three things:
Lexol for conditioning

A mallet or a baseball to make its shape

A dumb cloth to apply the Lexol

Some rubber bands to tie the glove
To do that, first, put some Lexol on that dumb cloth. Then start applying it to the glove. Make sure you are not using it on the glove directly. Because it can change your glove color into darkening which you might not like.
Then start rubbing it on the whole glove and make sure you've covered all areas of that glove. Then start using the mallet or ball to give it a shape. If you use a mallet then it's easy to shape it. But when you are using a baseball to do that then it may look a bit confusing. 
Don't worry, it's way simple than you think. You just need to put a ball inside of that glove and need to tie it with those rubber.
And in this part, you don't need to do anything else. Just leave the glove in a cool dry place for 24 hours. It will automatically preserve the Lexol inside of the glove and make it soften. That process is easy and fun to do.
Warning That You Need To Follow
There are some warnings that you should follow if you want to get the best result by eliminating harmful effects.
Don't use the Lexol on the glove directly. It will damage your lovely professional color. Always use a dumb cloth for that step.

Don't dry it under the sun directly. It's because the leather shell of a baseball glove isn't the same as other accessories like shoes, bags, etc. It's softer than others. You can use a fan if you want to make the process quicker. And also you should stay away from the microwave or heater if you don't want to see the worst-case scenario of your glove.

Don't overuse the Lexol on it. It will make your glove more slippery which will affect its performance. And also it will make the drying process harder and more time-consuming.

So the question is, how much you should use? Honestly, there is no exact amount of measurement to use it. But if you use a cloth for applying then you will get an idea of it. You just need to cover the whole baseball glove for one time.
Conclusion
Using Lexol for baseball gloves is like applying an alternative of conditioner and oil. Keep in mind not to use it too much because overuse can damage its shell. Follow the warning and make your glove ready to roar. We don't personally use Lexol in our baseball gloves.
But we took a survey before writing this article. 96% of them agreed that it doesn't harm gloves. You can join the community if you need to discuss anything related to baseball.