If you really want to take care of your favorite game buddy, you need to pay attention to it at least once a year. Always clean your glove, oil it to improve its performance, and make sure it's in the right position. In the case of cleaning a baseball glove, most people don't remove the inside dirt of it and the baseball glove turns the hand black.
The reason is these types of dirt are not visible like the outside. But you need to clean inside dirt because it can feel uncomfortable and it's not something that you can ignore if you care about your hand skin. So here is this article, we are going to guide you on how to clean the inside of a baseball glove.
How To Clean The Inside Of A Baseball Glove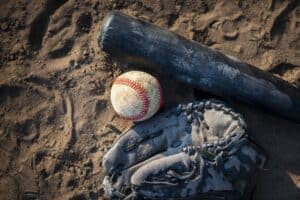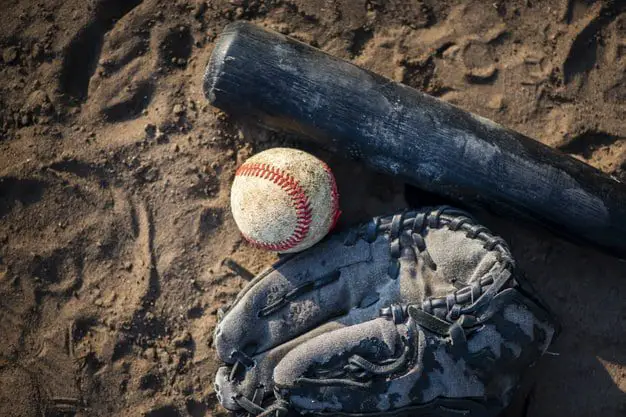 The problem is it's not easy as cleaning the outside of a glove. Because you have to follow a lot of restrictions to do the same process while cleaning inside. So, how to clean a baseball glove in the easiest and safest way? Keep reading to know the answer.
What You'll Need?
These things you'll need to do that easy cleaning process. These pieces of equipment aren't rare and you need to buy them from a local shop instantly. Most of the time you can find these things in your home. So what you'll need:
Mild soap

A bowl

Warm water

Soft and clean cloth
Now take a sit and start cleaning your favorite baseball gloves.
Use Leather Cleaner To Remove The Dirt From Outside
At first, take a cloth and put some Lexol leather cleaner in it to clean the outside of the glove. Though this article is just about cleaning the inside, we think you also need to clean the outside too.
Put some leather cleaner in a soft damped cloth and rub it on the glove. 
Make sure you are covering the entire glove while cleaning. Then clean the Lexol with a soft clean cloth and make sure no leather cleaner is left on it.
After cleaning, leave it in a clean dry space for 10/20 minutes and let the cleaner do its own work.
Clean The Inside By A Soft Cloth
Take a bowl with some warm water and put some mild soap on it. The water should not too hot. Now take a clean cloth and dampen it with soap and water.
Clean the inner leather of the glove gently. Make sure you are not using the flood of water inside your glove. Because the inside leather shell is more sensitive than the outside.
Now with another soft dry cloth wipe away all the water inside from the glove. Absorb all the moisture from the glove otherwise, it will be hard to dry.
Let It Dry For A Week
If you are at this moment that means you cleaned the inside of your glove successfully. Now it's time to make it dry. Choose a dry cool place and leave your glove for at least one week.
When we are talking about drying the inside leather shell, keep in mind that it's harder than soaking outside. The temperature that helps you to dry the glove has to pass three or four levels of leather to do its work.
No matter how much time it takes, I don't recommend drying your glove directly under the sun. Also, I am demotivating you to dry the glove by microwave. (I tried once, and the result was horrible!) But you can use a fan.
Check The Inner Glove
After a week, check the inner gloves moisturize them. How does it feel? Do you think there is some water left inside of the glove? If yes, then dry it for more couple of days. If not, then congratulations, your glove is ready to roar.
Use Glove Conditioner To Make It Game Ready
You have successfully cleaned the inside leather of your glove. Now you need to make it game ready to play the next match. You'll need some good conditioner for that task.
I recommend using the Wilson Pro Stock Leather Conditioner. The reason is it's leather-friendly, trusted by millions and I personally got benefited by using it on my glove.
Condition your glove by rubbing it on the outside of the glove. It will prevent your glove from being damaged by the soapy water that you used for cleaning.
Final Thoughts
No matter you are a professional or a beginner who started playing baseball recently, you should always clean your glove once a year. It prevents your glove from being damaged.
Baseball is a summertime sport. You need to wear a baseball glove for a long time with your sweaty hands under the sun. I don't think that I need to tell you how much germs can be created by the sweat that the glove absorbed from your hand.
That's why you need to clean your glove regularly. I tried to teach you about the baseball glove cleaning process. I don't know how much I succeed, but I hope you enjoyed it.