My uncle George came to me yesterday and told me that he got appointed for his boy's tee-ball team. Well, he is a former experienced baseball player but never trained young players. So if I can help him with some beneficial tips, it will be appreciated. That's why I decided to write about coaching T ball for the first time.
Being a coach of a T-ball team isn't the same as for adults. There are many more restrictions to coach a Tee ball player. For example, you can't force a young player to work hard.
I coached my nephew and a friend's son for the last three years and both are eight-year-olds now. So from my experience, I'm gonna share with you all the steps that I followed to make them a good learnerss and player. I'm confident that it will help you to coach your young relatives or t-ball team. 
Best Ways To Coaching T Ball For The First Time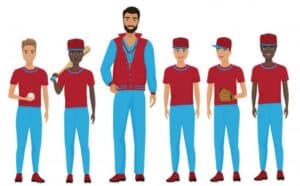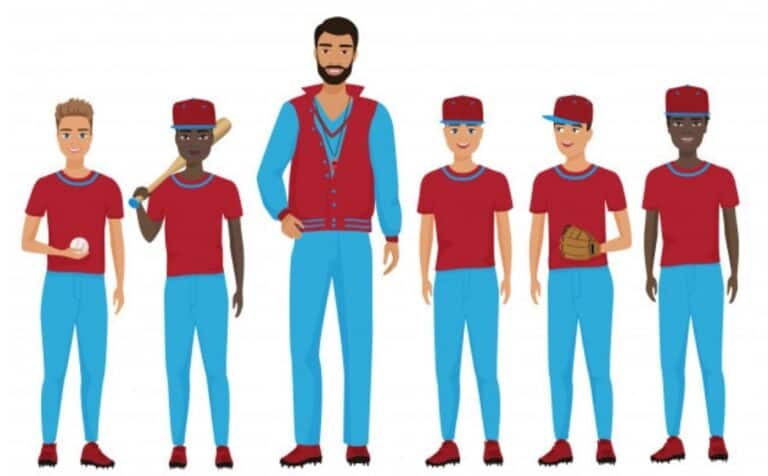 First ask yourself, "Are you enjoying these?" If your answer is "Yes" then keep reading. But if your answer is "No" then quit this tab and send a resignation letter to the board that "I'm not ready for this." Because the main and most thing you will need is "Patience".
1. Make Their Learning Steps Fun
Playing baseball at a young age is not about learning. It's all about loving the game and finding a passion for it. So your duty is to teach them how to get in love with baseball. To do that, always find the way how they want to take it. Don't even think to force them to practice. If they don't love your way of coaching, then it's totally okay. Make their steps fun to do. Feel them that you are not a coach, you are a friend.
2. Talk Slowly With A Smiley Face
According to child behavior phycology, children love those people who always smile. Smiling helps them to grow faster with a good environment. If they made any mistake, don't be rude. Told them slowly that "You shouldn't do this like that. Do it in this way." Discussing peacefully will help you to teach them anything easily.
3. Reward Them For Their Little Achievement
Not just children, adults also love getting rewards for their achievements. A quick question for you, "Why are you coaching them"? Obviously for rewards! The reward could be your salary or watching your son in the dugout. No matter how you coach them, they will love celebrating their own little achievements. Rewarding them doesn't mean you need to buy them gifts every time. The reward could be clapping from the gallery or small sweet candy. 
4. Use Simple And Easy Drills
As for their physical ability, they are not ready to practice baseball drills. Even hitting the ball off the tee could be tough for some. So first teach them how to hold a baseball bat. Let them run on the field. Make them winner based 1st, 2nd and 3rd position. If you think he/she is eligible to learn baseball hitting drills then start with the simplest one. 
5. Make Them Laugh With Their Faults
It's similar to the second tip. If they made any mistake, make them laugh at their faults. ATTENTION! "Make them laugh for themselves, don't laugh at them if they do anything wrong." You know what I mean. Though It doesn't look like an effective process, it worked unbelievably for me.
6. Don't Over-do Anything
Overdose can vomit themself with pressure. They are children, but they know what is a natural behavior and what is overreacting. If they are not enjoying your process then don't force them on that day. Leave it for the next day. Simple and less coaching works best for children. 
Discuss With Other Coach For Better Results
Discussing with other coaches, parents and players keeps you updated always with the latest news. One of the best ways to make relations with them is by joining forums. There is a list of professional forums that can help, motivate, and push you to coach young players. Most of the time, In just a week, you will feel the benefit of utilizing it with others after joining forums.
In Summary
So what did we learn from this post? What do you need to do before coaching t ball for the first time? In summary, you need to make their step fun, enjoyable, and interesting with your skills. Though it may look hard, actually it isn't.  Hope you liked our guide on t ball coaching tips. Happy Coaching! All the best.