A softball bat is typically made to last quite a while. If you bought a new one recently, it should last you at least two years before you require a replacement. However, long before its lifespan is up, you will see that the paint of the bat has started to peel off.
While I quite like the look of a worn-out softball bat, not everyone shares my aesthetic preference. Some people want the paint to look new and fresh all the time. At that point, the best course of action for you would be to repaint the softball bat.
In fact, some people like to repaint their bats even when it is pretty new. That way, they can give their bats a new look and make them completely their own. To be honest, I have experimented with painting bats in the past, and I can understand the appeal of trying it out for yourself.
But there are a lot of things that could go wrong if you mess up the paint job. If you do not know what you are doing, you can even damage the bat beyond repair. I can't just sit by and let that happen now, can I?
That's why I will give you a complete idea of how you can paint a softball bat and which paint works best for this type of project.
What Kind of Paint Do You Use on a Softball Bat?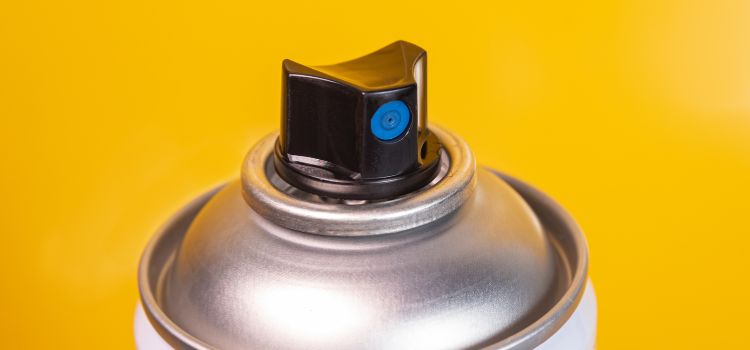 If you want to paint a softball bat, the most important thing to consider is perhaps the type of paint you are using. You do not want to go with some knock-off, off-the-shelf paint tubes for this kind of project. Unfortunately, a top-quality paint that will last well on your softball bat will cost you quite a bit.
Ideally, you want to use epoxy paint as it adheres well to the surface of the bat. I have also used enamel and polyurethane paint in the past and had a good result with them. Whichever one you end up going with, make sure you get it in an aerosol design. It will make your life a lot easier, trust me.
How to Paint a Softball bat?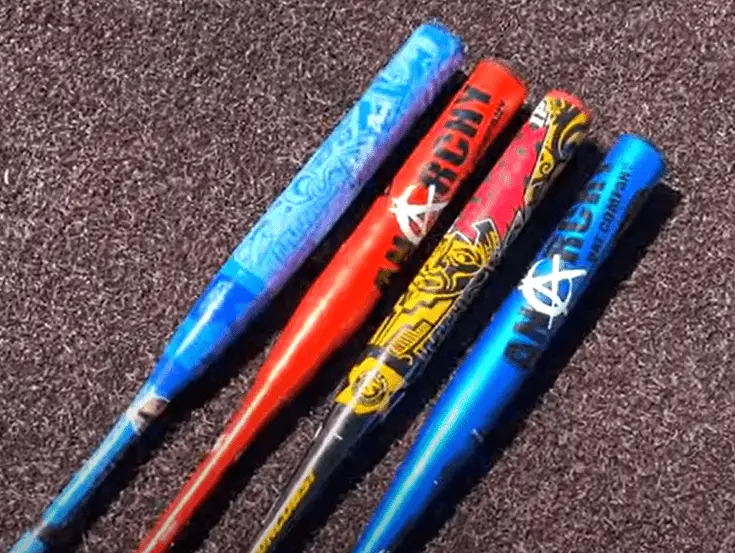 Typically, most softball players either use an aluminum bat or a composite one. Sure, wooden bats can also be a decent option. However, most teams these days only use wood bats for training.
For the sake of simplicity, I will talk about the steps to painting an aluminum softball bat first. Painting a wooden bat also has the same steps, except you want to use a different primer.
Don't worry; if you have a composite bat, I will talk about how to paint it in a bit.
Step 1: Plan Out Your Project
The first step is to plan the project and sketch out your idea on a piece of paper. You might be tempted to skip over this step, thinking you have a good idea in your mind. But the truth is, once you sketch it out, you will have a clearer picture of the finished project.
That way, you can switch to different colors if the original color combination does not seem that appealing. So, whenever you are planning to paint your softball bat, make sure you draw it out and keep it in front of you when you are working.
Step 2: Choose Your Paint
Choosing the correct paint is almost half the work when you are planning to give your softball bat a new look. As I said before, aerosol-style epoxy, enamel, or polyurethane paints are the best for this type of project. Make sure the quality of the paint is good and that it won't chip or peel over time.
Step 3: Choose Your Decals
If it is a simple paint job and you do not want to apply any decals, you can skip this step. However, I always go with a custom decal in my bat as that makes it look even cooler. Just make sure you are not covering the manufacturer's logo while you are applying your decal.
Step 4: Prepare the Bat
With everything in check, you can start preparing the surface of the alloy or wooden bat. You want to take soft grit sandpaper (something in a 200 to 220 grit range) and lightly sand the old paint off the surface of the bat. You do not want to rub it too hard and damage the material. A gentle rubbing on the surface should be enough to get rid of most paints. If you are having trouble removing the paint, consider switching to coarse grit sandpaper. It would make it much easier to peel off the old paint.
During this step, you also want to use masking tape to block off any surface where you are not planning to paint. This means the manufacturer's label or the handle should both be covered off with masking tape.
Step 5: Prime the Surface
You want to use a high-quality primer to prepare the surface for painting. The choice of primer varies depending on whether the bat is made of wood or aluminum. For aluminum bats, you want to use primers that are specifically designed for metal.
Once the primer is applied, you want to sand it lightly using very fine-grit sandpaper. This will remove any runs or drips and make the surface smooth and perfect for adhering to paint. You can also use rage to wipe away any dust that collects on the surface.
Step 6: Apply the Paint
Take your can of spray paint and start painting the surface of the bat. The trick is to keep your paint spray moving, never resting at one spot for too long. You want the spray can to be at least 10 inches apart from the surface and make sure the paint does not drip or run.
For best results, you want to apply several coats of paint around the bat. You also need to make sure that the paint is applied evenly across the surface of the bat.
Step 7: Let it Dry
Some paints can dry within a couple of hours, while others can take up to a couple of days. Leave the bat in a well-ventilated room and let it dry for as long as it needs. Once it has dried, remove the masking tape, and your softball bat should feel completely new.
Can You Paint a Composite Bat?
Yes, as it turns out, you can also paint a composite bat. And although the steps are somewhat similar, it does take a few extra coats of paint to get the job done properly. Personally, I do not like painting these bats as most high-end composite softball bats look pretty great right out of the box.
You can find it in a lot of different colors too. I went with the Sunbeam Yellow for my composite bat, and honestly, it looked pretty fantastic once I was done with it. And the best part – I had a lot of paint left in the can for later use.
It takes up to 20 minutes to dry, and the 12 ounces of paint that you get with one can let you get a lot of use out of it. The Fusion is an extremely versatile spray paint that lets you work on a wide variety of projects without any issues.
How to Paint a Composite Softball Bat
If you still want to give your composite softball bat a new paint job, then I suggest you follow the same steps as painting a wooden or aluminum bat. Since the process is quite similar, I will not give you a step-by-step rundown again. Instead, let me talk about the steps where there are some slight variations.
For example, when prepping the bat and sanding it down, I use 400 grit sandpaper. Lower grits have little to no impact on the factory paint job. So a coarser grit is necessary.
Can you spray paint a softball bat?
Yes, you can spray paint a softball bat. It doesn't affect your bat's performance in any way unless you change the nature of the bat (weight, diameter, texture, etc.). However, you have to be careful when spray painting your softball bat. So, read the instructions carefully or watch a how-to video before you go all Michelangelo on your bat.
My Favorite Paint Products to Use on a Softball Bat
Now that you know the steps to paint a softball bat, let me recommend a couple of paints that have served me well in the past.
1. Krylon K02725007 Fusion All-In-One Spray Paint for Indoor/Outdoor Use
When I first used the Krylon Fusion Spray Paint, I immediately became a fan. It works quickly, dries quickly, and once you are done with your paint job, you will be stunned at how vibrant the color looks.
This spray paint works great on a plethora of surfaces like plastic, wood, metal, and even PVC. So, getting it to adhere to a softball bat barrel, regardless of its construction, is not that difficult. Just prep the surface and apply the coat to your heart's content.
As for the paint, I usually go with epoxy paint but also add 401 as a catalyst to make the paint nice and flexible. When painting, I spray paint a black base first and then set up the decal kit. After that, I apply three coats of paint to the composite bat.
Since composite bats are innately a bit more flexible compared to alloy or wood bats, without the catalyst, the paint can crack after a couple of swings. But since you already made the paint a bit more flexible, it adheres easily to the surface and does not peel off.
That's about all the difference that you need to know about if you are planning to paint a composite softball bat.
---
2. Zinsser 272479 ZINSSER-02008-1/PACK Bulls Eye 1-2-3 Plus Primer Spray
The Bulls Eye by Zinsser is another fantastic pickup if you want to change up the looks of your softball bat. Similar to the Fusion, you can use it with a wide variety of materials, including wood and metal. So, you should have little trouble getting it to adhere well to your bat's surface.
The paint has an oil-based formula. What that does is it prevents running and will rest uniformly on the surface. And since the formula also has primer mixed in, you do not need to sand the surface too much for it to stick.
Another great thing about the paint is that it has decent stain resistance. Once it dries on your bat, it will actively prevent dirt buildup on the barrel. This paint has a dry time of around 30 minutes. So, you will be able to get back to using the bat before too long.
---
3. USC 2K Spray Max Epoxy Primer Paint Aerosol
This last spray paint that I am about to recommend is not suitable for wooden or composite bats. But if you have a decent aluminum alloy softball bat, the 2k Spray Max Epoxy paint by USC can be a fantastic pickup. The only issue here is its price which is a bit steep, to be honest.
Still, the quality of the paint is superb, so if you can afford it, you will not be disappointed. It has primer built into the formula, so you will not have to invest in a separate spray can.
You get around 14.1 ounces of paint with each can which is another good thing about it. The spray can has a unique nozzle that lets you deliver the paint with better precision. If you do end up going with it, I would recommend applying two or three even coats on the bat for the best results.
---
The Bottom Line
Painting your softball bat can be a fun project if you have the right tools. The most common mistake that I have seen people make is using the wrong paint. Synthetic or emulsion paints do not adhere well to softball bats, and you should only stick to enamel, polyurethane, or epoxy if you want the paint job to last.
I know the steps to paint your bat can be a bit tricky to figure out on your own for the first time. But if you followed my instructions to the tee, you should be able to fully customize the looks of your softball bat. Good luck!