Sometimes you are ready to go on the field and just realized that an awful odor coming from your baseball bag.
It will be an uneasy and nasty situation while you are with your baseball mates.
Most people don't know how to get rid of this and they just throw it out and go for a new one. It's not the real solution.
From this article, you will know about some 3 easy to do steps of how to deodorize a backpack and remove odors from it.
Why Does My Backpack Smell Bad?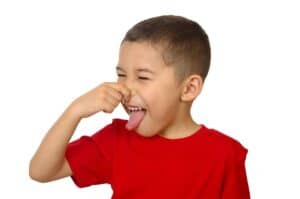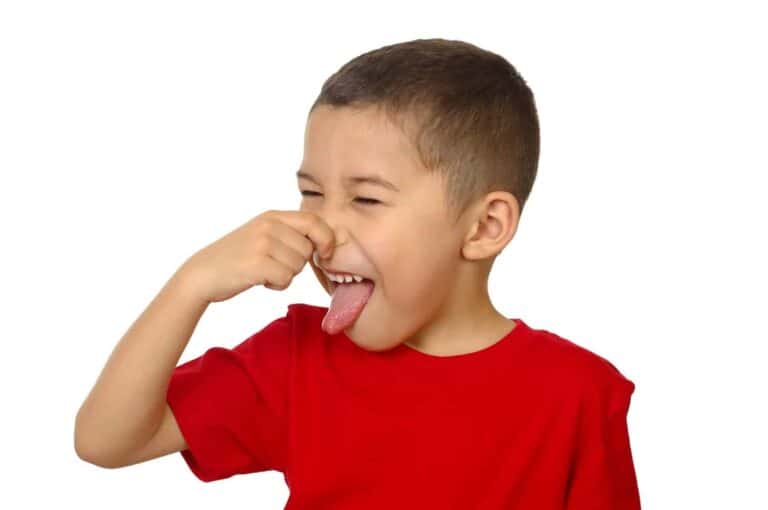 It can happen for various reasons like smoking, sweat, food, cloth etc.
Baseball backpacks can smell bad for the dirty shoes which you used in a recent match and just packed it in shoe compartments without cleaning.
Or it can happen for the sweaty uniform that you wear in whole dugout time. Sometimes it can get smelly from the Tiffin box or sweaty leather gloves.
What to Do Before Deodorize Your Backpack?
Before washing it you should always check your interior and exterior pocket. It's possible that some little essentials can stick inside of your bag's pocket.
Bags like boombah rolling superpack comes with an extra pocket to carry things like earphone, keys, and wallet.
It will be a mess if you soak your bag into the water without checking its compartments.
As a result, your essentials can get damaged. So always check before washing.
Steps Of How To Deodorize A Backpack?
There are lots of methods of washing backpack you can found on the internet. Most of them are just for selling their odor remover. But the natural and most straightforward way of washing baseball backpack is to soak it into hot water.
Take a bowl and fill it full of hot water and a little amount of detergent. The water should be lukewarm; otherwise, it can affect the material of your bag.
Then take a brush and just rub it into the outside of the bag. Don't miss any spots.
Rub on the interior with just your hand. Keep in mind that not to use your brush inside of your bag.
After cleaning interior and exterior put it into cold water until all the detergent gets removed.
That's it!
Then you should leave it for two days in a place where it can get air and light to absorb the water.
After that, your backpack should not smell bad.
But even after cleaning, if it smells bad, then you should search for an odor proof baseball bag.
How To Deodorize Backpack Without Washing It?
Every baseball bag isn't waterproof. Maybe your owned one isn't too. 
On that time you can't just wash it.
But you need to deodorize your bag. You may think it's a problem. Hence, it also has a solution.
5 things you will need to deodorizing a backpack without washing.
White vinegar
Baking soda
A small bowl
1 Tablespoon
Water
Then what you need to do?
Take 1 table-spoon vinegar in a bowl.

Add 2 tablespoon water into it
Mix them properly

Use a toothbrush and clean the surface of the bag with mixed vinegar and water.

Wipe all dirt of it by a piece of cloth.
Then drop half a cup of baking soda inside of your bag, close it and shake well.
Apply a little body spray on outside of the backpack
Keep it for 2/3 days on an open place for absorbe.
That's it!
You baseball backpack are now clean and odor free.
How To Disinfect A Backpack?
If you want to try a new food that should not be only tasty but also has to be hygienic.
In the same way, baseball backpacks should always be free from bacteria and something like insects.
Two things can disinfect a backpack. 1. Bleaching powder 2.Disinfectant.
Most of the time you can't use bleach on it. So you may need a disinfectant to do the process.
Then;
Make a mixture of warm water and disinfectant (Probably you'll find the amount the ratio on the pack)
You can just soak it into the water but the best process is to rub on the bag with a soft brush.
Let the bag into an open space for 5/7 minutes
Drench it again into lukewarm water.
Let dry it for 2 days.
First wash the bag then disinfect it again. Then dry it for two days.
It's an easy process and can save you from a hundred infection case.
Because you need to spend an amount of time with your baseball backpack.
Can You Put A Backpack In The Washing Machine?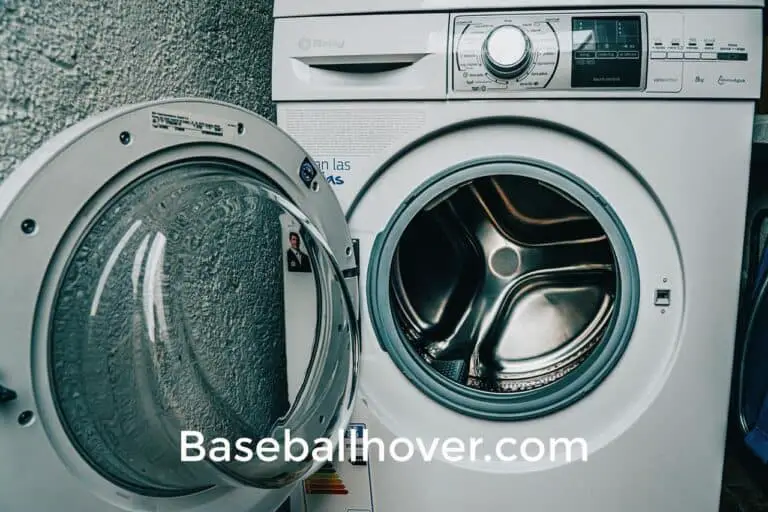 The answer is "It depends!"
Most baseball bags are hard in nature. You can put a bat pack into washing machine because it's soft and easy to bend.
But if it comes about a durable wheeled bag or catcher's bag, then it will be harmful if you want to try to do that.
Because wheeled bags are hard and not easily bendable.
Honestly, we would not recommend you to wash a backpack on a washing machine no matter what type of backpack it is.
It harms the fabrics of baseball backpacks.
Can You Put A Backpack In The Dryer?
No, you can't. Heat can cause damage to your backpack. Keep patience and try to dry it naturally.
You can hang the bag upside anywhere to make sure no water left. And also make sure your backpacks are getting natural air.
Conclusion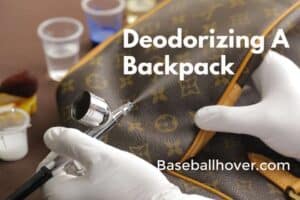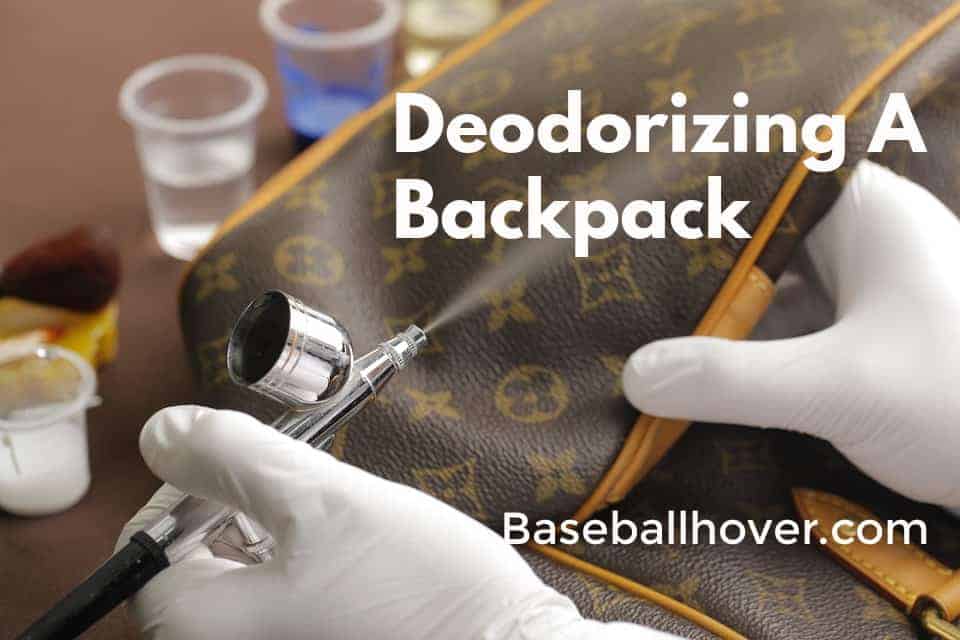 A clean and odor free baseball bag can bring a good mood on the dugout.
You just can use a spray in your bag to remove smells. But it's not an ideal thing to do. And it will hurt your bags fabric.
Try wash your backpacks after every four months.
Being hygienic and odor free is not a choice, its necessity.