When you start looking at the features of a softball bat, you'll see a lot of confusing monikers like –
End-load/Balanced
One-piece/Two-piece/Three-piece
Single-wall/Double-wall
Exit speed
Drop weights
And the list can get even bigger. So, it can be tough to figure your way out of this mess. Don't worry. I've got your back. Let me show you.
Single Wall Vs Double-Wall Softball Bats
Long story short, single-wall bats have less pop and power. However, they're lightweight and easy to control. So, your contact rates are going to be much higher with a single wall bat. On the other hand, a double-wall bat is heavy. It has two layers. The inner layer or wall is usually light and thin. The outer wall is thick and heavy.
So, it gives ballplayers more power when they hit. The trampoline effect is also greater in double-wall bats. But this is just the tip of the iceberg. If you want to know all the nitty-gritty details, read on.
What Is a Single Wall Softball Bat?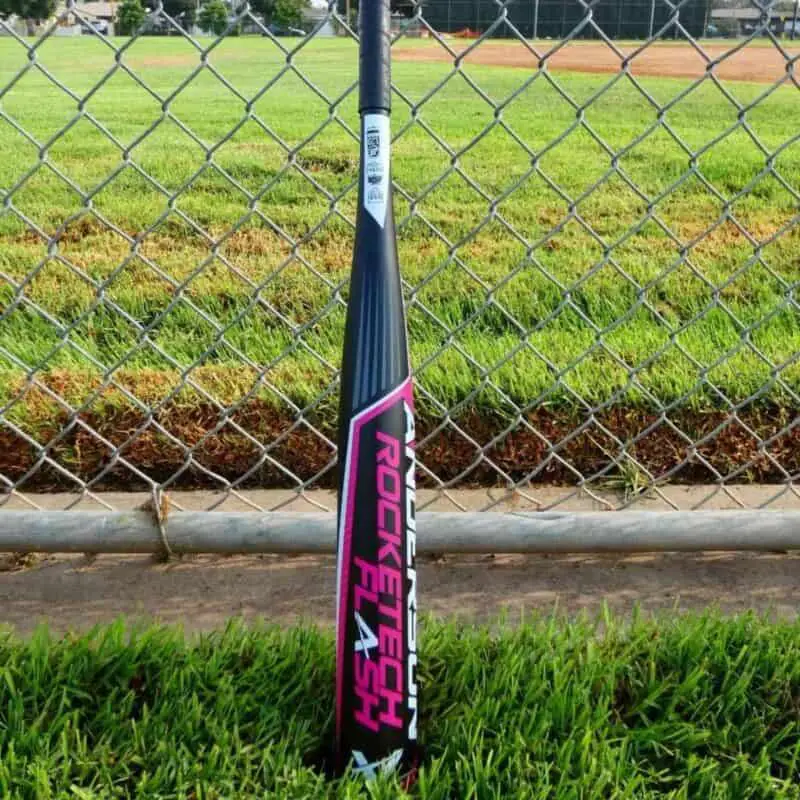 These types of softball bats have a solid 'single wall' barrel. Most of the single-walled bats are made out of aluminum. They are both light in weight and durable. Single-walled bats have large sweet spots, which can really make a difference when you are trying to hit a home run.
Also, it is a great choice for young batters who are new to the field. The sweet spots can help them get a good sense of judgment of how to swing the softball bat to hit the ball back deep into the zone. This type of bat is better suited for contact hitters and for young players. Plus, they are safer to use and are cheap.
What Is a Double-Wall Softball Bat?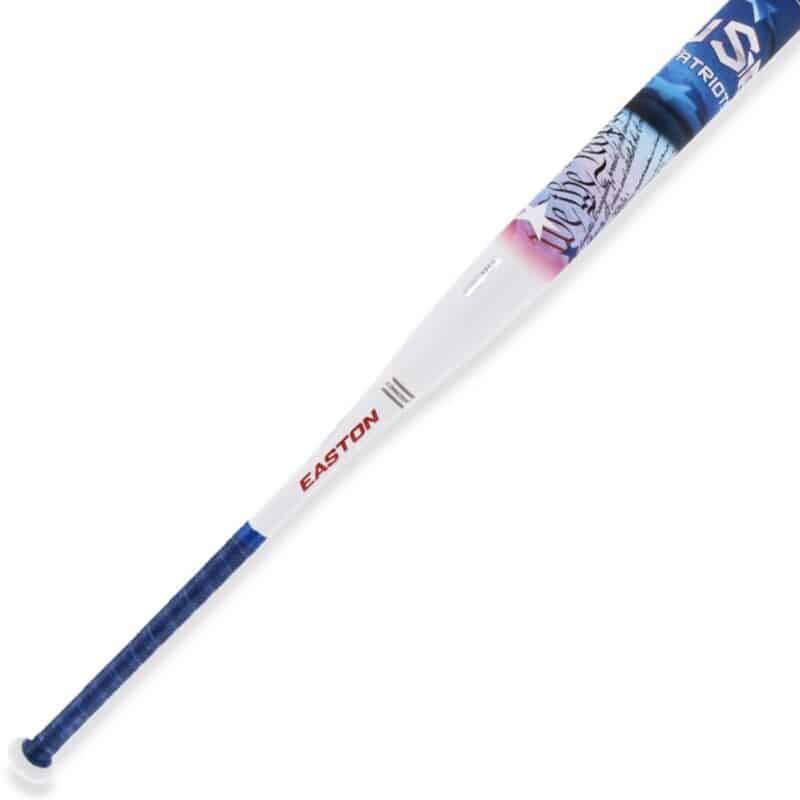 Double-walled softball bats have an additional inner layer of the wall underneath the outer wall. It reinforces the exterior layer of the barrel. They are more durable and are the best fastpitch bat for power hitters.
Composite bats mostly have double or multiple wall barrels. Having multiple walls increases the trampoline effect of the bat. They provide more pop and high batted ball speed. Unfortunately, this also makes them a little dangerous for those who are in the vicinity. That's why some of the leagues don't allow them.
Difference Between Single Wall and Double Wall Softball Bats
· Weight
The single-walled bats are much lighter than the double-walled bats.
· Trampoline effect
Single-walled bats are easy to carry, and they provide a good amount of trampoline effect at the point of contact. However, the double-walled bats have a greater trampoline effect because of the double-reinforced walls of the barrel.
· Durability
Although single-walled bats perform well, they are less durable because of the thin barrel. They can sustain dents and cracks far quicker than double-walled bats. The latter is tougher and can withstand rough circumstances without sustaining much damage.
Is Single Wall or Double-Wall Bat Better?
The double-walled bat is more durable, and it can hit the ball back hard. But, the single-walled bat is much safer and lighter. However, there is a downside to it. That is, it can get damaged quickly. So, it depends entirely on the set of criteria that you want your bat to feature.
Ballplayers Who are Looking for Single-Wall & Double-Wall Bats
If you're on the hunt for a single or double-wall bat, you can check out the suggestions I have here. I've had personal experience with both softball bats mentioned here. And they've served me well.
Easton Hammer Slowpitch Softball Bat (Single-Wall)
The Easton Hammer slow pitch softball bat has a single wall barrel. It is designed for both recreational uses and for competitive slow-pitch softball leagues. As I mentioned earlier, most of the single wall construction bats are made out of aluminum; the Hammer isn't any different.
It is made out of ALX50 military-grade aluminum alloy, one of the strongest alloys. This makes the bat sturdy, durable, and robust. And yet, it is light in weight. One of the tempting features of this bat is that it is available at a reasonable price, which is very important for those living on a budget.
In fact, it is because of these features that this bat is mostly preferred by beginners. They find it easy to control the bat and harness their stance and speed. The Hammer is a one-piece solid construction. This increases the reaction speed of the bat—that is why you can make bigger hits at a faster pace.
The barrel length is 12 inches, and the handle is shorter. This will allow you to take charge of the bat and swing it with ease. Also, the shorter barrel will help you hit the ball into the zone. And with enhanced sweet spots and its power-loaded design, hitting a home run should be a piece of cake.
If you are thinking about the grip, it is 2.2 mm in size. The handle is ultra-thin with a size of 29/32 inches that is laced with All- Sports grip. It gives you cushioned comfort, and it can bear through any type of weather.
This particular softball bat is available in the following sizes and weights – 32″/25oz., 33″/26oz. And 34″/28oz. It has received certification from ISF, ASA/USA, USSSA, ISA, and NSA.
There is, however, one downside to this bat. Although it is a unisex softball bat, it cannot be used in any tournaments by the men's softball associations. Nevertheless, you can still use it during practice sessions and drills.
---
Demarini FP Prism+ (Double-Wall)
The DeMarini Prism+ is the newer version of Prism. It has some of the best features that can amp up your performance in the field by many folds, but there is a catch. The cost of this lovely bat can literally break your bank, and here's how. Depending on the style and size, it is priced between $400 to $650. So, if you are living on a budget, then this is definitely not the bat for you.
However, one thing is for sure, the features of this bat do make it worth its price. For example, if you look at the construction of the bat. This particular softball bat has a continuous fiber barrel which means that the barrel is built out of long strands of composite. It is only made possible by taking composite sheets and rolling them into themselves.
Similar to its predecessor, the Prism+ also features Gapped wall technology. Both the inner and the outer walls of the barrel work together to deliver the unique pop sound that DeMarini Prism is known for. And it has a larger sweet spot and is lighter.
The Type V™ Connection between the barrel and the handle is improved and optimized to function along with the Gaped barrel technology. It controls and reduces the vibrations of the barrel from any mishits. This will, in turn, help you to perform better in the following hits.
Another spectacular feature is the refract end cap. It generates high bat speed and is designed to maximize the responsiveness of the barrel to the ball. This is exactly the feature that any fastpitch batter would want in a bat.
The bat comes in different sizes, namely, 29″,31″,32″,33″ and 34″. And it is available in two different lengths to weight ratio- -11 and -10. The -11 bat drop is perfect for young players, and the -10 is more suitable for those who are pro. In terms of looks, it has a unique one. The handle is coated in black, but the barrel is what catches the eye. It has a base color of white along with a rainbow chrome print. Overall, it's a good bat to go for, but, as I said earlier, if it's too expensive, then you can consider other bats that are much more reasonably priced.
---
With Everything Said and Done
Well, the difference between a single-walled bat and a double-walled bat is simple, one has an inner layer wall in the barrel, and the other doesn't. But, knowing the significance behind each type is what's going to set your game.
Again, you don't have to get your hands upon the best softball bats in the world to be ace hitters; you simply need to make the right decision.
Nevertheless, simply bear in mind, that if you are a contact hitter, go for a single-walled bat, and if you are a power hitter, then the double-walled one is the one for you. I hope this article helps you. Thank you.