Have you ever looked at your baseball glove and thought, "How much can be the world's most expensive glove?" Probably yes! And that's why you are here. In this present world, there is every item available in a luxury model. So that baseball glove.
Today in this article, we will discuss about 3 most expensive baseball glove in the world that has ever been seen. We will look deeply at one luxurious baseball glove, one expensive regular glove, and one auctioned glove of a legend.
Most Expensive Baseball Glove In The World
To be honest, there isn't any significant difference between a regular and an expensive glove. They are costly because of their brand value and historical value. There is no superpower glove that exists in the world. If you are not good at catching and throwing personally, you will not be the Yogi Berra in a night with these gloves.
Luxury Baseball Glove by Hermes ($14,100)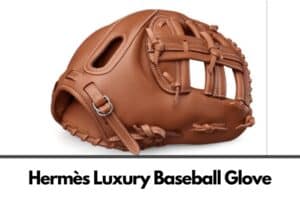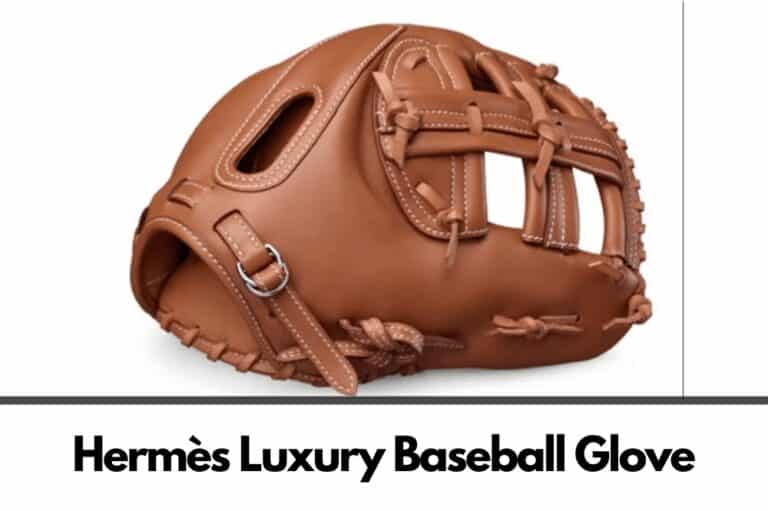 If you are familiar with luxurious high-fashion goods, then you may know about "Hermes." It's been a French luxury goods manufacturer since 1837. To get public attention from baseball communities, they announced to making of the most expensive glove on earth. And they made it after 2 months. As their statement, it was made by specialized gold swift calfskin from New Zealand.
It was sold to a multi-millionaire businessman in New Jersey. The price was recorded at $14,100 at that time. It took 25 hours plus to make itself game-ready. Exactly they didn't reveal that buyer's name. But it was the most expensive new baseball glove that ever sold.
Rawlings Primo Baseball Glove ($550)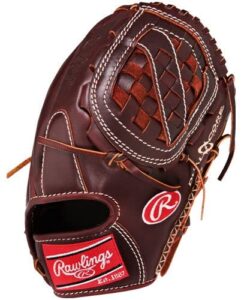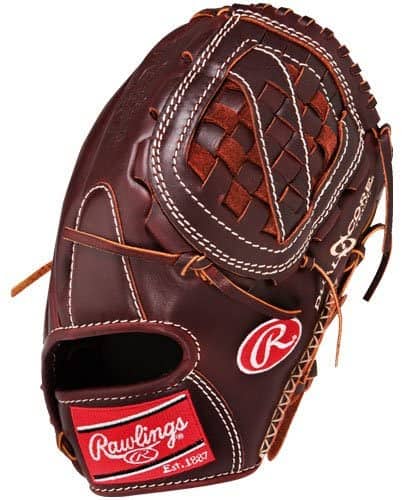 Well, everyone knows about the Rawlings Baseball. The Rawlings Primo comes with a different version for a different position. It is handcrafted with the finest Italian leather. The precision-formed two layers of leather is especially for durability purpose.
It comes with a more hardened full-grain leather, so it can take time to make it game-ready by softening its stiffness. Some MLB athletes do use it as their personal gloves. The glove of Hermes is a one-piece glove made for only one person. But you can get Rawlings Primo from Amazon. And still, now, it's the most expensive regular gloves in the world.
Most Expensive Glove Ever Sold (In Auction)
What I'm telling you is the most expensive glove in the world that has ever been sold in history. It's listed in the Guinness Book of World because of its highest record.
We are talking about the baseball legend Lou Gehrig's glove. The glove from 1939 was auctioned in 2014. It's the glove from his final game. That glove was purchased by the famous actress Penny Marshall. Mostly she was famous for her director profession. Because she was the first woman who direct a movie that grossed more than $100 million. Know some amazing factors about this glove.
She bought that glove in the US for $387000. She died in 2018 cause of heart failure. And it's still in his family museum.
Most Expensive Baseball Glove Brand
Rawlings has been the most expensive baseball glove brand for centuries. 13 years ago, the company was founded by George and Alfred Rawlings in St. Louis, Missouri. They are one of the most delicate baseball glove-making companies in the world right now. Most of the MLB players are fans of their quality, durability, and features.
The lowest glove of this company costs you more than $20. Remember, the Rawlings Primo Series is the most expensive regular glove. If you are willing to get a perfect baseball glove for yourself, then Rawlings should be on the first line of your favorite glove list.
Final Thoughts
As we told you, an item's price depends on its brand value, quality value, and historical value. Those that we reviewed have been priced on different values. I hope you enjoyed it.
A last mind question for you! If we give you $500 to choose a glove, which one will you choose? Send me its name and Amazon link and let me know about it. 5 lucky winners are going to get exactly the same glove that he/she wants. Could you send me the name on this form?
Once you have purchased an expensive glove, you need to maintain it by reading our post https://www.baseballhover.com/how-to-oil-an-old-baseball-glove/.