Wondering whether you can use baseball gloves for playing golf? Well, the answer is both yes and no. Casual use – YES. Professional use – big fat NO. You see, there are a number of similarities between baseball gloves and golf gloves. But the similarities just aren't enough to justify a replacement.
There is a reason why the manufacturers don't recommend you to interchange them during the games. Your coach would also have the same sentiment. I've used baseball gloves once or twice for golfing. But that was simply a casual game where the competition didn't matter. It was all about the fun.
However, if you're in a professional or even a semi-professional setting, you can't use a baseball glove for golf.
Can You Use Baseball Gloves for Golf?
If you are playing golf for the sake of it, then you can use baseball gloves. They are durable, and, of course, why would you pay extra bucks to simply buy new gloves for a game that you will play once in a while?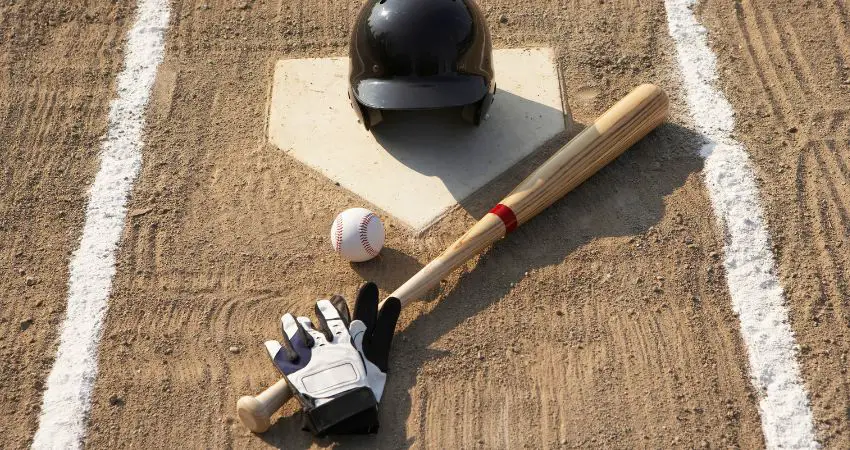 But, if you are competing, that is a different case. USGA rules state that you need to use golf gloves in competitions and for recording handicap scores. And, if you are using baseball gloves for unofficial games, then try to avoid the ones with knuckle padding.
Baseball Gloves vs Golf Gloves
Golf Gloves:
The most common type of golf gloves is leather. They provide you with a proper grip, and the texture of the material is relatively smooth. It is moisture resistant. Then, there are synthetic gloves that are stretchable and lightweight. They are more durable. The stretchy microfibers in the gloves make them breathable and keep the hands cool.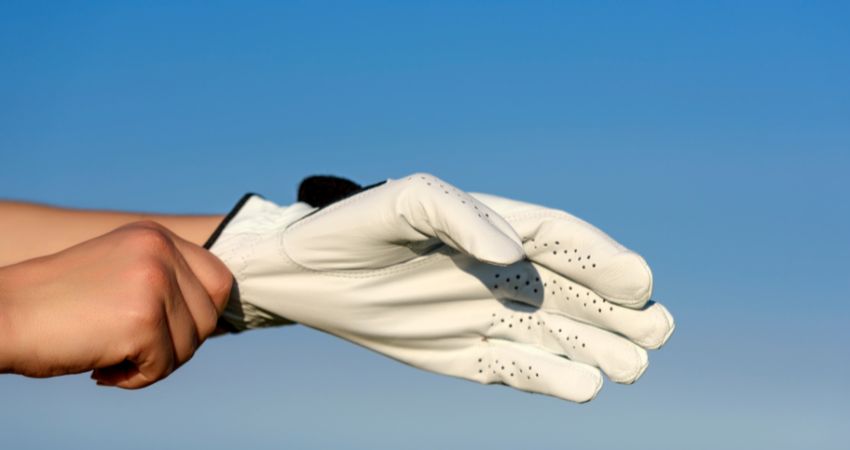 There are also other types of golf gloves, such as all-weather gloves, thermal gloves, and golf mitts. However, these are worn during extreme weather conditions like heavy downpours or during winter.
Baseball Gloves:
They are also made out of different types of materials (mostly leather). The most popular type for novices is synthetic leather gloves. They are lightweight and don't require any break-in period. Then again, the oil-treated leather gloves are much more softened and have a game-ready feel.
The Difference Between Baseball Gloves and Golf Gloves
Although both gloves are lightweight, golf gloves are lighter in comparison. It is because baseball batting gloves have extra padding.
And the material that it is constructed with is much thicker. This is because baseball gloves are subjected to more wear and tear than golf gloves. That's why they need to pack in extra heat.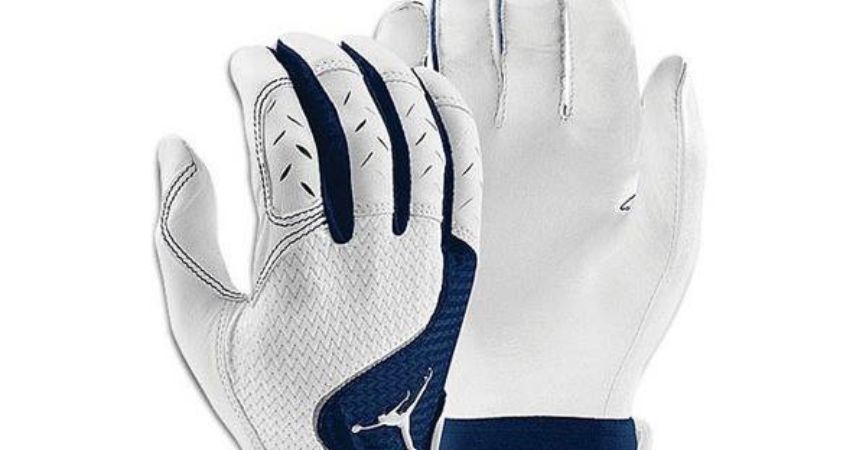 In baseball, there is more wrist action. So, baseball batting gloves give you more stability around the wrist, while golf gloves have a sounder structure towards the back of the hand. This will allow you to swing better.
Some Quick Advice
Usually, pro golfers don't prefer to wear golf gloves while swinging the clubhead. They believe that more skin-to-club contact enables them to play better.
But there is a downside to it. The grip on the club can build more tension between the fingers and cause blisters. Thus, making it difficult for you to be at your A-game.
Wearing the gloves reduces friction and allows you to play well. Now, strapping on a baseball glove is not a big no-no, just as long as you are not part of any competitions. Hope this bit of information was helpful to you. Cheers.