There are hundreds of glove manufacturers who claim themselves as the best. But everyone knows that couldn't be true. It's tough to find the best one from thousands of fake advertisements. That's why we researched the whole market and chose the 7 best baseball glove brands.
Not just me, those brands are loved by millions of professionals, even armatures too. We talked briefly about their history of being the best and the top one that represents its manufacturer. Let's get digging!
Best Baseball Glove Brands In 2021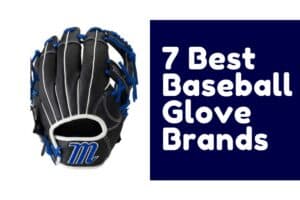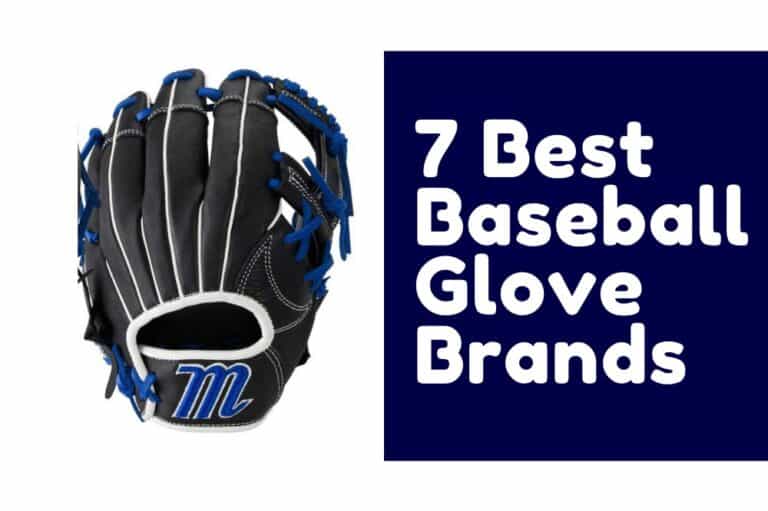 These gloves are just not in 2021, also took the best place of this decade. We talked about their founding history and why they are the best in this part.
1. Wilson
Founder: Thomas E. Wilson

Founded: 1913

Main headquarters: Chicago, U. S.

Best known for: Baseball, basketball, golf, tennis, volleyball, and soccer.
From 1913 to 2021, Wilson maintained their name by providing the best quality sporting goods possible. Not just for baseball gloves, it also has popularity in other outdoor games like basketball, golf, or tennis. It has a lot of product variety at different price ranges. Whether you are young or adult, this will be one of the best choices for you.
Wilson A2000 Baseball Glove Series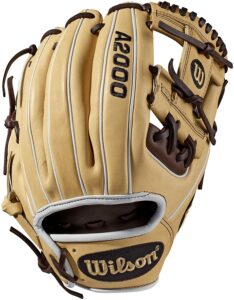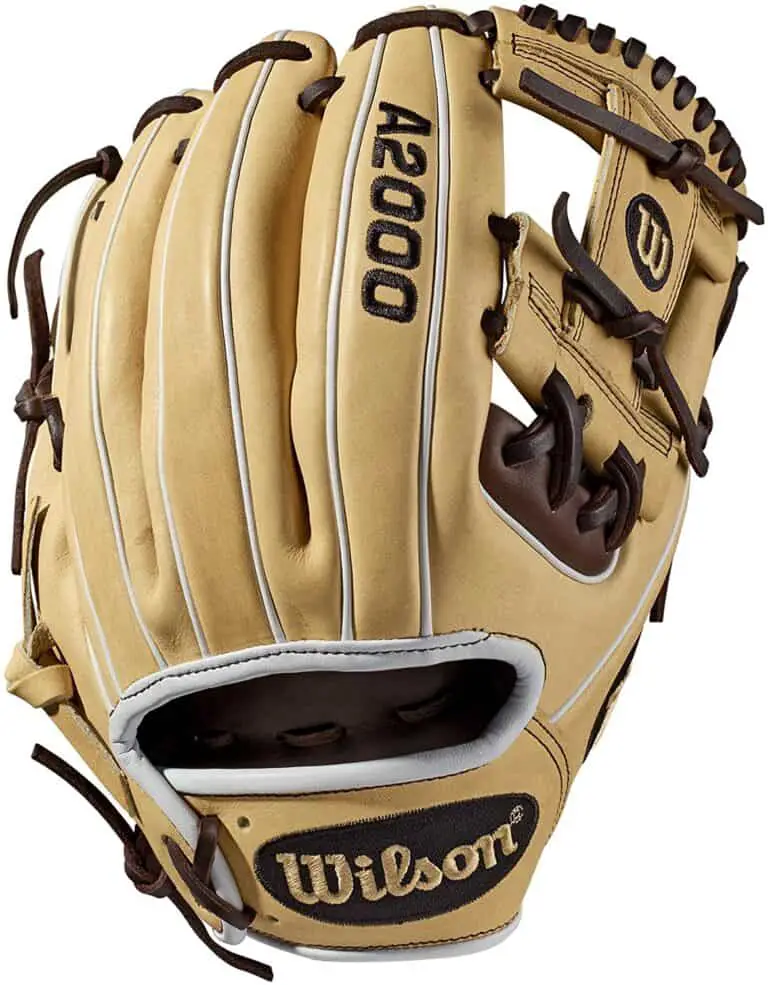 Wilson has invented plenty of baseball glove series. But the Wilson A2000 series have the right to take the representing thrones of Wilson Sporting Goods. It has a different variety for all positions like Infield, outfield, catchers, etc. Made with Black Blonde Pro leather to provide the best durability possible.
Thin heel pad, specially designed to break-in quickly and easily. Comfortable pad and double lacing at the web base made itself the best choice for players who have to face hard-hit balls every day. The price depends on the size, position, and color.
2. Rawlings
Founder: George and Alfred Rawlings

Founded: 1887

Main Headquarters: Town and country, Missouri, USA.

Best known for: Baseball, basketball, soccer, and volleyball.
Rawlings has won a lot of awards for some of their amazing products. In 1886, the Rawlings brothers decided to produce an extra-amazing product that will shine their name in the competitive market. Those brothers are not alive anymore, but their work maintained its quality as they tried to be.
Rawlings Player Preferred Baseball/Softball Glove Series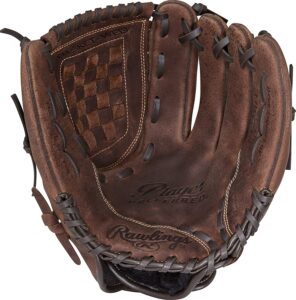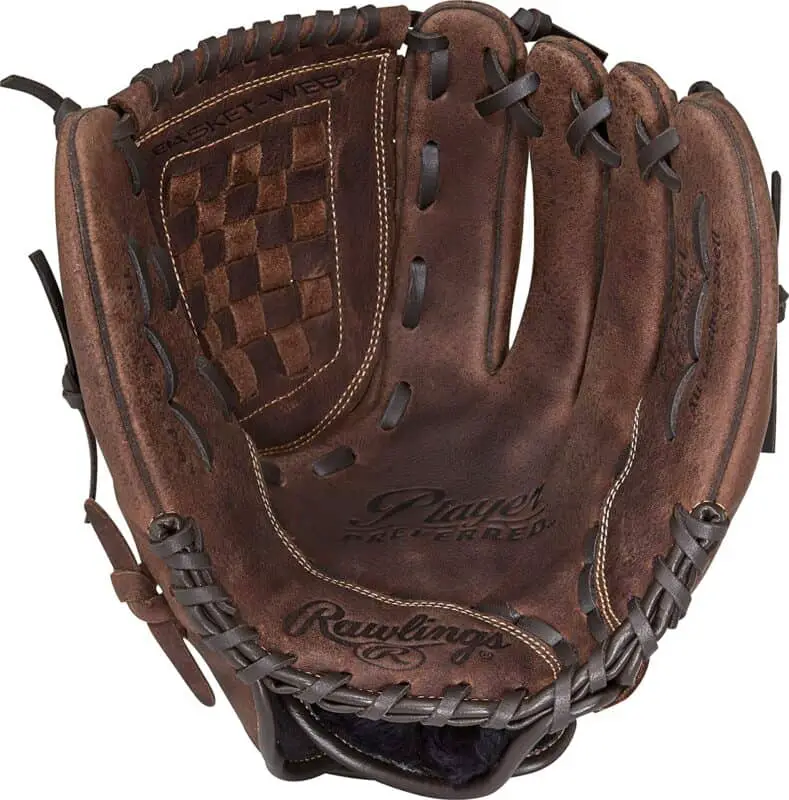 This baseball glove is the most rated baseball item on Amazon right now. It has both hand variations, all position varieties, and 7 amazing colors to choose from. Made with premium leather to provide hard durability for an extended amount of time. To protect from the impact of hard speedballs, they added a zero shock palm padding feature on this glove. No matter which position you are playing at, the basket web allows you to comfortably play at your place.
3. Mizuno
Founder: Rihachi and Rizo Mizuno

Founded: 1906

Main Headquarters: Suminoe, Osaka, Japan.

Best known for: Baseball, golf, shoe, aircraft.
In 1906, the Mizuno brothers started "Mizuno" as an athletic wear seller shop because they needed money for their start-up. In 1913, they began manufacturing baseballs and gloves officially because they found their baseball passion from childhood. During World War II (1939-1945), they manufactured ordnance for their Japanese military. But they didn't stop inventing quality gloves in the time of war. That's how they took place to be in the best baseball brands list. 
Mizuno MVP Prime Baseball Glove Series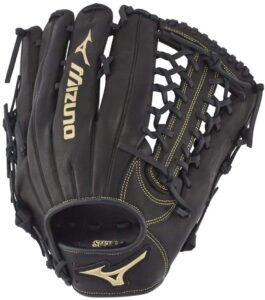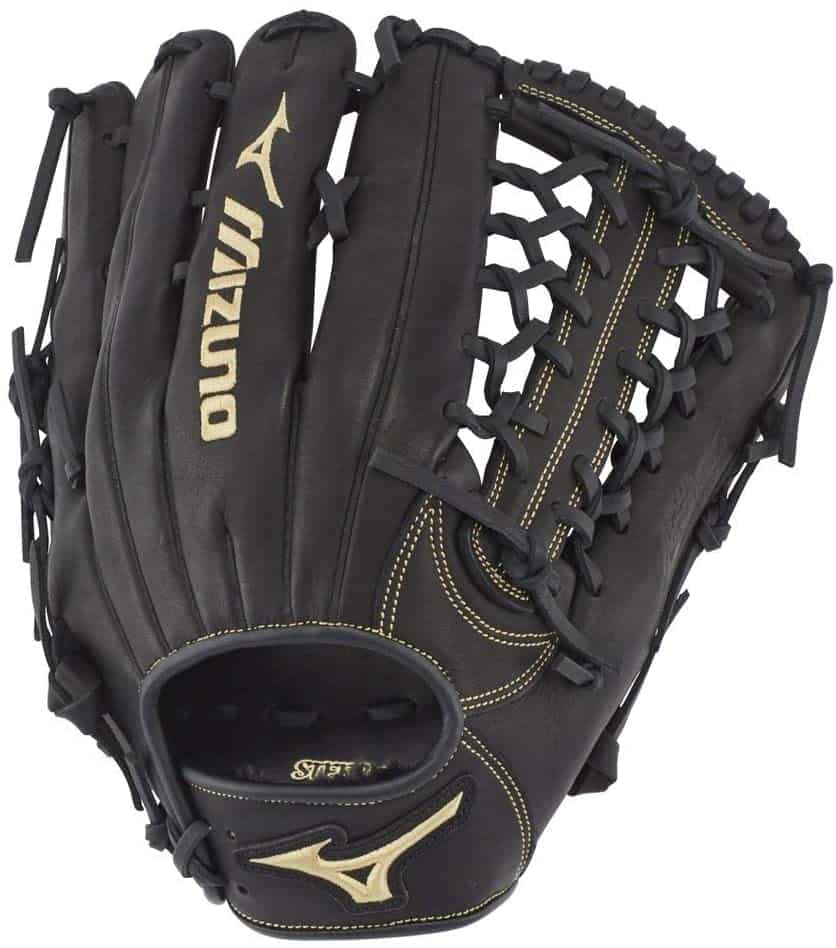 With 11 colors, 2 hand varieties, and all position supported design, the Mizuno MVP Prime is a masterpiece glove from Mizuno Co. They released this model in 2019. Since then, it has become popular day by day. Made with Bio-soft leather to provide durability with comfort. You can feel its smooth softness by wearing it on your hand. Professional level lace and rich outlined logo gives you a premium look. Overall, a perfect baseball glove that represents its value.
4. All-Star
Founder: Family-owned, no exact founder.

Founded: 1960

Main Headquarters: Shirley, Massachusetts, USA.

Best known for: Baseball and softball.
A family-owned jock straps making company started their journey in 1960. After 5 years, they started making baseball and softball goods because of their passion. In these 55 years, they did not compromise in their item quality. Many professional players use it as their personal choice.
All-Star Pro-Advanced 33.5 Inch CM3100SBT Baseball Catcher's Mitt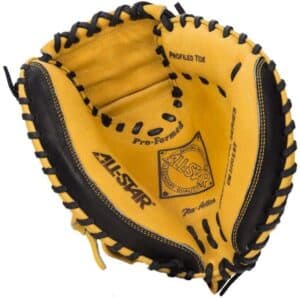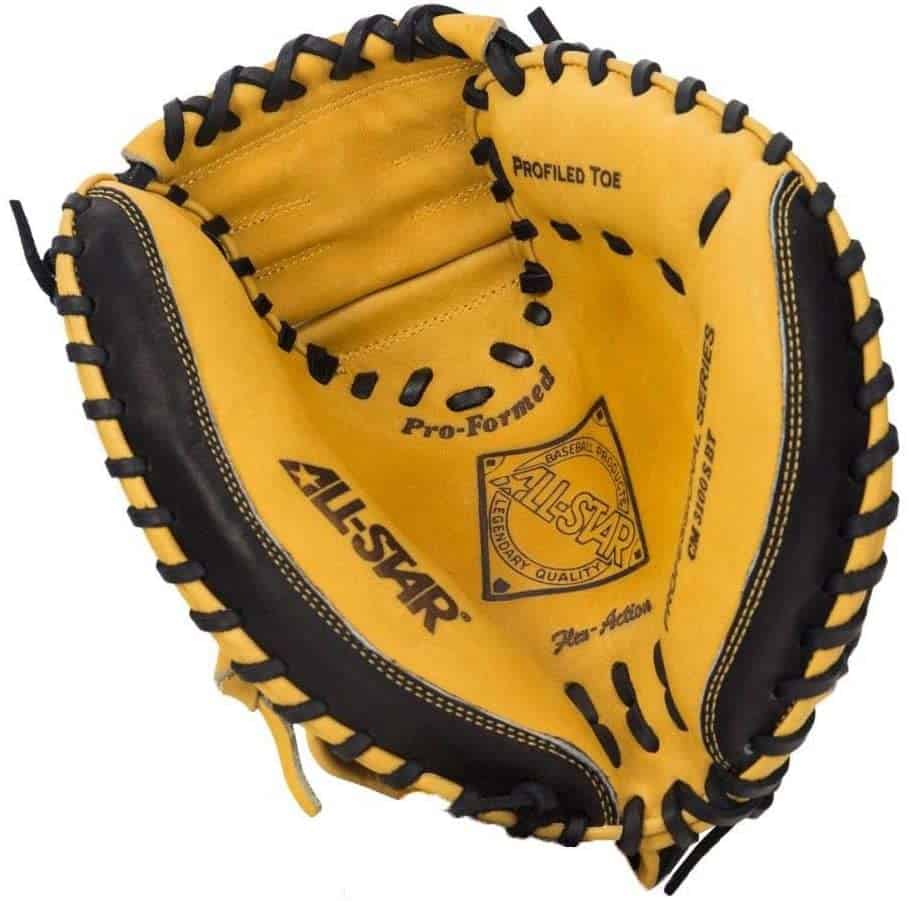 The All-Star Pro Advanced is one of the best baseball catchers mitts in the world. With its fitted and streamlined design, it already won a lot of people's hearts. Its comfortable impact-absorbing padding made itself a protective choice for players who want to be the next MLB catcher. Both hand orientations are available in this glove. But!! If you are looking for a multi-colorful glove, then this could not be your best choice. Because this one has only one color to choose. 
5. Nokona
Founder: Storey Family

Founded: 1926

Main Headquarters: Texas, U.S.

Best known for: All kinds of leather products, including backpacks, belts, wallets, footwear, and gloves.
Nokona WB-1200H Walnut Baseball Glove 12 Inch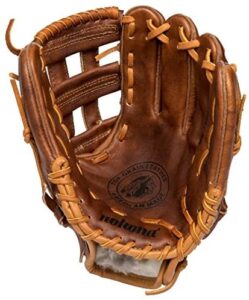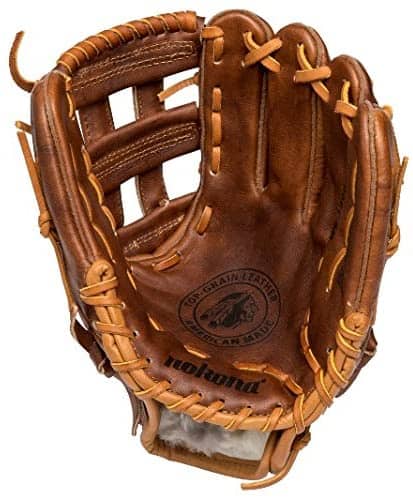 Made with premium steerhide leather for being best at durability. Comfortable padding and deep pocket to give you more ease to catch compared to others. Specially designed for professionals to deal with the highest speedballs in tournaments. I love the H-web design because it doesn't let you miss any balls at your range. The laces are also durable and strong enough that it will pass half a decade easily. Top-notch leather, premium design, and comfortable wearing made it worth buying.
6. Under Armour
Founder: Kevin Plank

Founded: 1996

Main Headquarters: Baltimore, Maryland, U.S.

Best known for: Footwear, all kinds of sports and casual apparel.
A 24 years old high school football captain started selling sports apparel in 1995. He traveled the whole month and tried to sell those things with his R.V. After a month; he got his first team-sell at $17000 with a profit of $5000. After a year in 1996, he opened a shop named "Under Armour" and started selling his own made sports and casual apparel. Since then, they have never made low-quality products till now. And that's why they are one of them who gained the trust of millions.
Under Armour Baseball UACM-PRO1 Professional Series Baseball Catching Mitt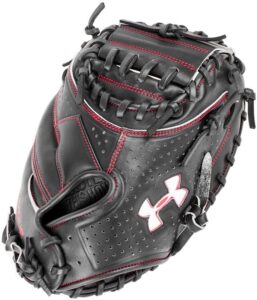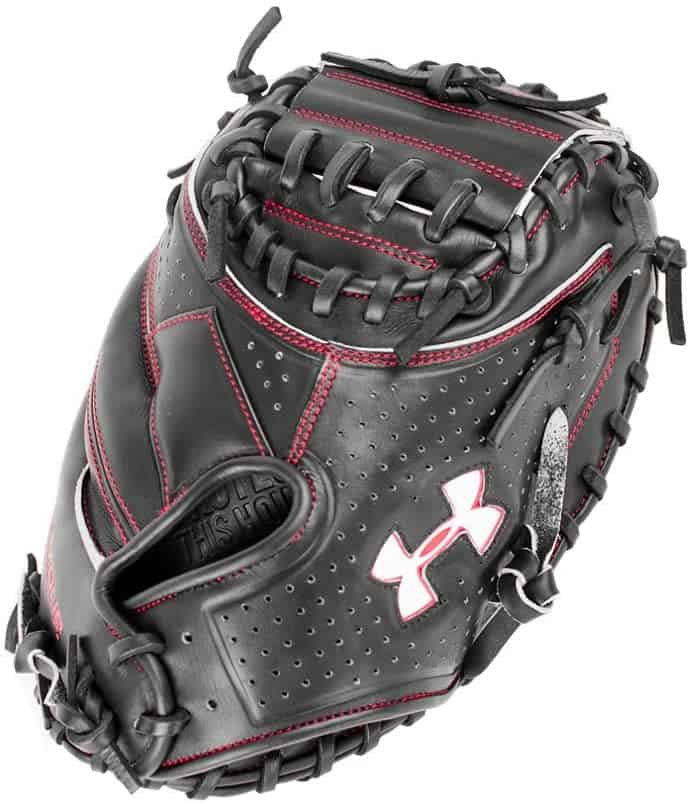 No doubt it's one of the best catcher's mitts in the world right now. The manufacturer used premium black leather to maintain the highest durability possible. But the leather is a little hard and stiff, so it could take more time to break it in. The thick heel and toe paddings ensure the balls don't pop out.
The catcher's position is the most dangerous position in baseball. But this one is more than enough to protect you by its thunder protection feature inside of its pocket. The premium black color and embroidered logo gives you a rich look whenever you wear it. Whether you are an elite high school, college, or professional catcher, this one could be your ultimate choice.
7. Marucci
Founder: Jack Marucci

Founded: 2009

Main Headquarters: Baton Rouge, Louisiana, U.S.

Best known for: Baseball and softball.
An athletic trainer Jack Marucci tried to find a perfect bat for his son Gino. But unfortunately, he didn't get any bat that matches his criteria. So he decided to make his own bat by himself. And luckily, he made the first bat of Marucci for his son. Next month, he met with two MLB players, Kurt Ainsworth and Joe Lawrence, and showed them his baseball bat's quality.
They liked it and started recommending it to others. That's how Marucci Baseball started its beginning in the market. In 2011, they started making baseball gloves for MLB players at a fair price. The business broke the market when one of their baseball gloves sold over 8 million pieces in a year. And now they are one of the most competing participants of high-quality brands. 
Marucci Acadia Series Baseball Glove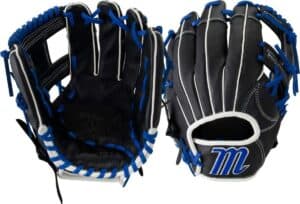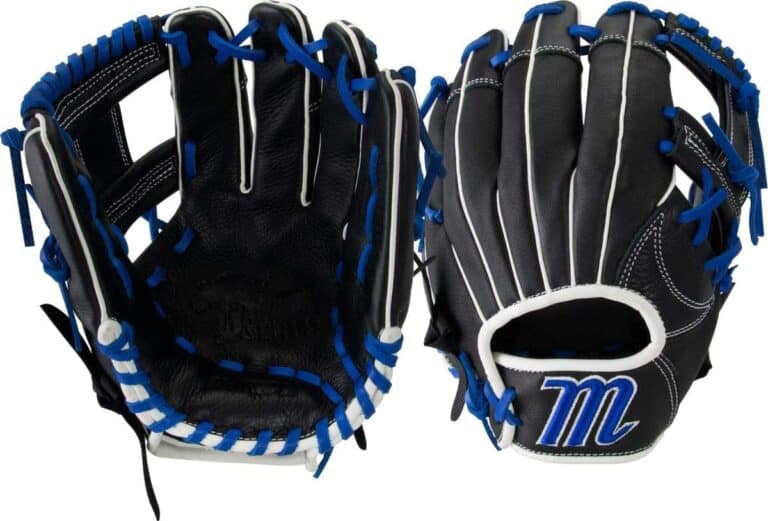 Full shell leather construction gives strength, and padded palm lining reduces weight. It is made with soft leather that comes with a 60% factory break-in. The reinforced fingertips protect your hand from any kind of hand injury that can happen by baseball throwing. The Marucci company used Pro-grade rawhide laces to add strength and give more lasting to its user. This is a lightweight designed glove so that anyone can play comfortably with it.
Why & How Brand Matters In Quality
"Good product always comes from good brands"! Brand image value is the most important thing for a manufacturer. Example: If anyone wants to give you an Adidas shirt, you won't refuse it. Because you know about their brand. You have your trust in their quality.
A good brand will not produce low-quality products for more profit. They care more about their brand value rather than profit. If they need more profit in their product, then they will simply raise their price. But they will never compromise in their quality. Example: Apple!
Expensive Vs. Cheap Vs. Overhyped
While a brand cares about quality, you have to think about its price. You can find two types of baseball gloves in the market. 1. Expensive 2. Cheap. More people believe that expensive means good quality gloves and cheap means low. In comparison, the reality is precisely its opposite.
Expensive doesn't always mean high-quality items. Some overhyped things can cost you a lot for some middle-quality gloves. Example: Hermes baseball glove, which sold for a record $14000. So how much should a glove cost? Check this easy to read article to know.
Final Word
These 7 glove brands are the favorite choice of most professional MLB players. Since they started producing baseball gloves, no one compromised in their customer satisfaction. I personally used Wilson, Rawlings, and Mizuno, and luckily no one disappointed me with its performance. Choosing a good glove brand before purchasing is essential for every player. Because their performance depends on their gloves.